In-person class
Learn from 21x World Agility Champion & Coach, Kayl McCann.
This program is designed for handlers & dogs working at the international level. Kayl will be working with the handlers in this class to prepare for upcoming National & World Team Tryouts & Overseas Championship competitions. The program consists of skill development & proofing, handling sequences & full course work.
All dogs and handlers in this level need to be approved by Kayl McCann.
View full details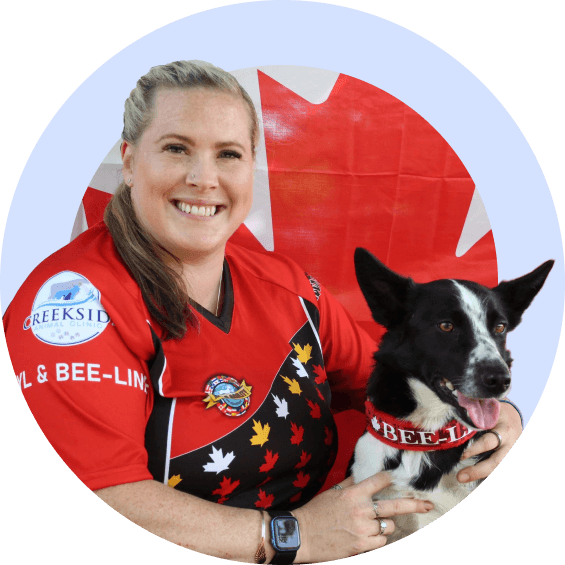 Contact the office for class times.
Helping over 100,000 dog owners just like you!